Collections Services
Effective and ethical debt collection.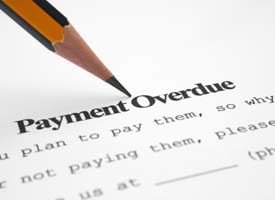 As your Third Party Collections Partner, we serve as a buffer between you and your clients so you can maintain an ongoing relationship if necessary. You can choose to outsource all of your collection efforts to CBSi or use us to compliment your existing internal efforts including being a back up to your current collection agency. We can locate and collect from debtors anywhere in the United States.

CBSi has a diverse client base including Public Works, Medical & Dental Offices, Real Estate Management Companies and many more.

Our automated collection system contacts debtors more frequently, which increases the amount of money collected on our clients' behalf. As a Credit Bureau, we have leverage that helps us consistently exceed the national average for successfully collecting and returning money to our clients.
Collectors certified by American Collectors Association
Contingency Based Debt Collection
Bonded, Licensed and Insured
State-of-the-art Predictive Dialing Systems
Extensive Debtor Location Networks
Contingency Fee Basis – No Fees Unless We Collect
Pre-Collect Letter Series
Check Collections
All Accounts Reported to Major Credit Bureaus
Excellent skip tracing capabilities
Learn more about our collection services at cbsicollects.com, and contact us to find out how our experience and integrity can help improve your bottom line.