Contingency Collection
Our Contingency Collections offer a more thorough approach and incorporate the services of our Collection Specialists.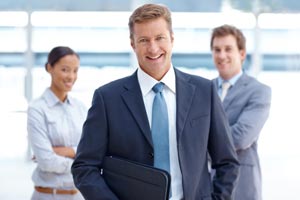 CBSi holds diplomacy and integrity as our top most priorities. Our highly trained and experienced collectors strictly adhere to the Fair Debt Collection Practices Act (FDCPA), the Telephone Consumer Protection Act (TCPA), and HIPAA medical privacy laws. This reduces complaints, maintains your image, and improves your chances of retaining the customer.

We make it easy for your customers to bring their accounts current by offering numerous payment options, including pay-by-phone, online payments or using our secure web payment portal to pay with personal checks and credit cards.

CBSi will use several methods to collect your unpaid debts. We will mail letters, skip trace individuals that have moved, and our experienced operators will place calls to the account holders. We will also monitor for bankruptcies so that your company is protected from possibly contacting someone who is protected under Federal law.  All debts assigned for collection are reported to all three major credit bureaus.

Additional Benefits
Your account is assigned to an individual collector who will use their expertise to resolve the outstanding balance.
3rd party representation gets you paid NOW!
Accounts that don't resolve can be automatically credit reported.
Multiple Payment Options
Forward to an attorney for additional legal work.
Learn more about our collection services at cbsicollects.com, and contact us to find out how our experience and integrity can help improve your bottom line.