About Us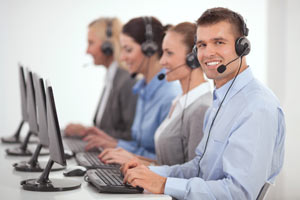 Credit Bureau Systems, Inc. (CBSi) is a leading national provider of information and operation services, decision data, revenue cycle management and credit solutions operating in the heart of Downtown Tuscaloosa, Alabama.
For over 30 years, businesses across the country have trusted creditbureau.com and the CBSi family of companies to provide the highest level of information and operational services with a focus on compliance, integrity, innovation, and a stellar customer experience.
CBSi prides itself on offering customized solutions based on client needs as opposed to pre-packaged plans and products. CBSi is committed to FCRA compliance, data integrity, ease of use and a stellar customer experience.
The CBSi Family of Services includes:
- CBSi-Insight Background Screening Resources
Background Screening and Verifications
Drug/Alcohol Testing
Employee Assessments
Social Media Screening
Fingerprinting/DNA Testing
Volunteer/Student Screening
- CBSi Collection Services
Bad Debt Collection
Revenue Recovery
Letter Services
Call Center Management
- Credit Information Resources
Business Credit Solutions
Consumer Credit Reports
Consumer Credit Scores
Fraud Protection
For a complimentary consultation and needs assessment, contact us.