Credit Services
Managing risk, marketing to new and existing customers to improve share of wallet, identity verification, skip tracing, scoring models and analytics: these are the TransUnion solutions brought to you by Credit Bureau Systems to keep your business growing and running smoothly.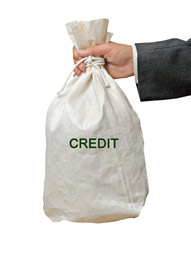 Credit Bureau Systems (CBSi) and TransUnion have partnered together to bring clients the highest quality credit data and decisioning solutions. CBSi is the sales agent for TransUnion to the business community in the Southeast.  TransUnion leverages a superior understanding of consumer information, advanced analytic capabilities, sophisticated technologies and diverse expertise to develop innovative and reliable solutions to meet the changing needs of customers and consumers around the globe.
CBSi is committed to relationship management by delivering a quality experience every time with every customer. We combine that with TransUnion's leading information and risk management solutions to assist your company to both prosper and grow.
Contact us today and let's talk about what we can do to meet your credit services needs.