Portfolio Management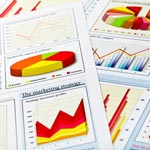 Express Portfolio Review is an easy-to-use solution that will help you optimize your risk management strategies and make proactive, informed decisions. This online solution provides better intelligence into consumer credit changes in your portfolio — and with other institutions — while delivering results in less than 48 hours.
Recognize changes and take action sooner
Express Portfolio Review allows you to review your portfolio quarterly, monthly or on any other basis, and leverage the credit scores and attributes that fit your business needs. Use this solution to quickly adjust your strategies to mitigate losses with negative trending customers and improve retention of your best customers.
Predict a consumer's capacity to pay so you can improve:
Credit line management decisions
Loan modification strategies

Preempt delinquency on accounts that may underperform
Leverage data in stress testing to help meet compliance requirements
Improve collections with fewer resources
Prioritize collections and align resources with the right accounts.
Identify the customers in your loan portfolio that are most likely to pay
Implement cost-effective treatment strategies based on segmented accounts
Get more accurate portfolio valuation
Express Portfolio Review can also help you gain additional insight and make more accurate estimations into the value of your portfolio for merger and acquisition decisions.
Express Portfolio Review offers:
17 credit scores including TransUnion Account Management, VantageScore℠  and FICO

®

Risk Score, Classic 08
More than 200 credit attributes, including 27 collections options
Pre-packaged attributes by line of business
File sizes with up to 300,000 records
Real-time file validation
Results delivered in less than 48 hours
Contact us today and let's talk about how we can help you through our portfolio management services.